Buying Trophies from Sheffield Trophy Centre
Here at Sheffield Trophy Centre, we don't use just one supplier for our trophies, we use multiple suppliers to give you, the customer, more choice. Take a browse through our online catalogues. Once you have decided which trophy you are interested in, give us a call and we will discuss various options such as your engraving requirements, delivery options etc etc.
All Trophies on our online catalogues that show a gold or silver rectangular engraving plaque on the photo include FREE engraving. There is, however, a charge for engraving on certain items including Tankards, Cups, Pet Tags, Glass Etching and various other items. You can give us a call to discuss these charges when placing your order.
VAT @ 20% is chargeable on top of the catalogue price. Large order discounts are available and can be discussed with us when you call. If you want to visit our showroom, we have a small selection of trophies on display for you to look at.
We hope you enjoy browsing through our products and thank you for visiting Sheffield Trophy Centre – don't forget to call us on 0114 231 2959.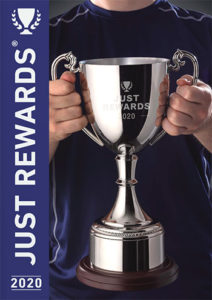 Just Rewards 2020
Click the brochure cover above to view the Just Rewards 2020 brochure
Trophy Street
Click the brochure cover above to view the Trophy Street 2020 brochure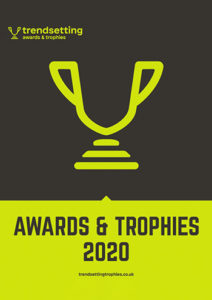 Awards and Trophies
Click the brochure cover above to view the Trendsetting 2020 brochure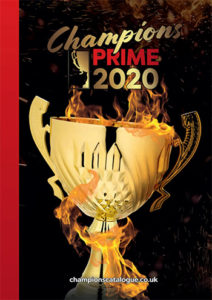 Awards for Champions
Click the brochure cover above to view the Awards for Champions 2020 brochure